Wow! 25 years ago Disney released WCN's favourite Disney film The Nightmare Before Christmas. The cult film from Tim Burton and has certainly stood the test of time to become of Disney's best franchises and we would say has had some of best and coolest merchandise, collectibles and toys.
With the Nightmare Before Christmas 25th Anniversary well underway, we take a look at what Jack Skellington, Oogie Boogie, Sally and team have on offer in the way of Nightmare Before Christmas 25th Anniversary Collectibles & Toys.
Lets start with this fantastic figure by Jim Shore. The figure is called What a Wonderful Nightmare and blends Disney Magic with traditional folk art to create a great piece featuring Jack Skellington, Sally, Zero, Mayor, Lock, Shock, and Barrel.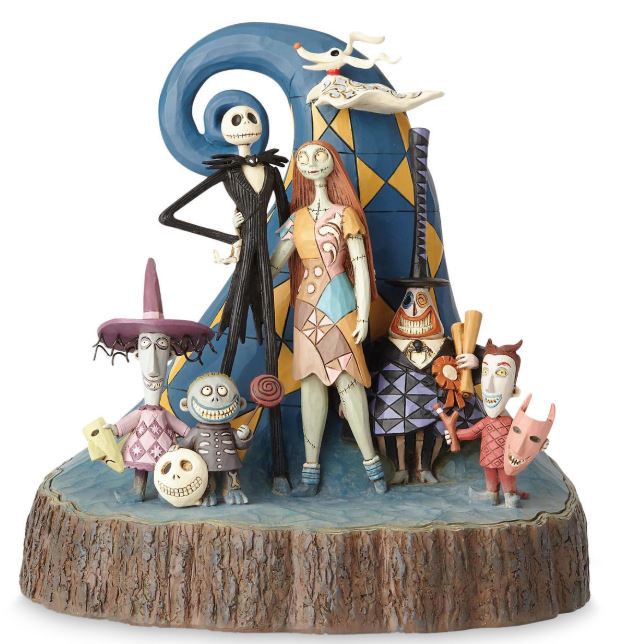 Two classic games Operation and Monopoly have been released in 25th Anniversary editions. Operate on Oogie Boogie in Operation and explore Jack's Tower, Oogie Boogie's Casino, Dr. Finkelstein's Laboratory, and Sally's Alley in Monopoly.
Funko have released some excellent editions including Mystery Minis, Snow Globes, Plushies, a super deluxe vinyl figure of Jack Skellington with Zero, Vinyl, Pen Toppers and more! Some cracking Nightmare items. The collections feature all the main characters including Jack Skellington, Sally, Dr. Finklestein, the Mayor, Pumpkin King Jack, Lock, Shock, Barrel, and Scary Teddy.
Funko have also released a number of anniversary Vinyl Pops as well.
With the film covering both Halloween and Christmas there are of course some ornaments and tree toppers including Jack Skellington and Sally Legacy Sketchbook Ornament and a Jack Skellington Tree Topper showing Jack as Sandy Claws.
There are also exclusive editions at the Disney Parks and various Disney worldwide stores.
Ultimately it is all down to the movie itself and there are a number of special 25th DVD and Blu-Ray releases that will keep fans happy. A special thanks to Tim Burton and all involved for this wonderful film.