In 1861, a cookbook was published that would revolutionize the world of cooking. Authored by Isabella Beeton, Mrs. Beeton's Book of Household Management was an instant hit with British home cooks who found it to be a comprehensive guide to all things domestic. From food preparation to cleaning tips, it had everything one needed to know about running a household. Despite being published over 150 years ago, this book is still relevant today and collectors are still buying various editions of the book. We take a look at some early editions and the original part publications along with a price guide of auction sales.
The works was initially published in parts initially intended to be completed 'in 15 or 18 parts', but it was eventually expanded to twenty-four, as first announced on the front wrappers of part 19. It was only published in book for the first time upon the completion of the publication of its in October 1861.
Mrs. Beeton's Household Management had sold nearly 2 million copies by 1868 and has remained in print ever since
Mrs. Beeton was more than just an author; she was an innovator who provided insight into the inner workings of Victorian households that no one had considered before. The practical advice she gave on topics like nutrition and hygiene changed how people lived in their homes and nurtured their families. Her advice on managing a budget helped many struggling families make ends meet during difficult times, while her recipes allowed them to create meals with what ingredients were available to them.
'Its success… rested on its quality, especially the combination of clear structure and precise detail. Recipes, for example, were arranged alphabetically in sections, with ingredients, prices, weights, and cooking times all precisely stated'
In addition to providing useful information about running a house efficiently, Mrs. Beeton also wrote extensively about the science behind cooking techniques, which enabled readers to understand why certain recipes worked better than others. Her detailed descriptions of various ingredients and tools made it easier for readers to identify what items they needed when preparing dishes from her book. Mrs Beeton's vast knowledge was ahead of its time, making her book timeless.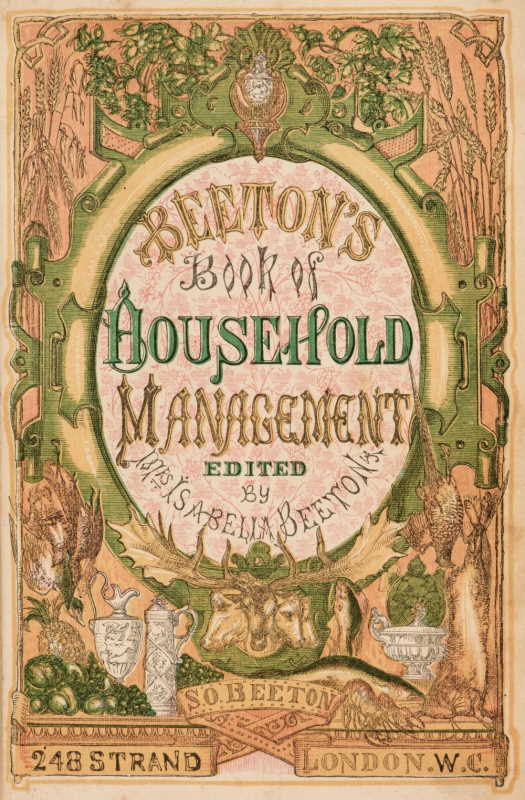 The book is sometimes found in new binding but the values of these are generally less. It has been published in numerous editions so look for early editions in very good condition for the more valuable versions.
Related
Mrs Beetons books at auction