Glass fire grenades are a type of fire extinguisher that uses a breakable glass bulb to release the extinguishing agent. They were first developed in the early 1800s and were used extensively throughout the 19th and early 20th centuries. They are highly effective at extinguishing fires, but they can also be dangerous if they break during use. For this reason, they are typically only used in situations where other fire extinguishers would not be effective.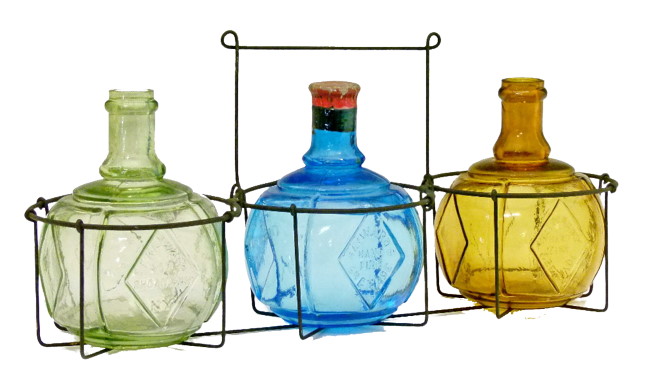 They are made of a heat-resistant glass, typically borosilicate, that can withstand high temperatures. Inside the glass is a small amount of water, carbolic acid, chalk and sulphur. Later designs after 1900 used carbon tetrachloride as the contents. When the grenade is thrown into a fire, the water turns to steam and expands, causing the glass to break and release the water. The water then extinguishes the fire. They were found in hotels, railway carriages, hotels and schools.
Brands include Hardens, Haywards, Imperial, L'Urbaine and Swift and the brand names were often written on the glass itself. They can be quite decorative but only if empty. They are potentially dangerous if still filled with liquid. One of the prettiest and collectable design is the Harden Star Grenade, which was produced in a striking royal blue coloured bottle.
We take a look at some glass fire grenades examples along with a realised auction price guide.
Related
The beauty and danger in Victorian Glass Fire Grenades