Cult sci-fi movie The Fifth Element Starring Bruce Willis, Milla Jovovich, Gary Oldman and even British comedian Lee Evans has sought after collectibles. Funko Pops have even gotten in on the action.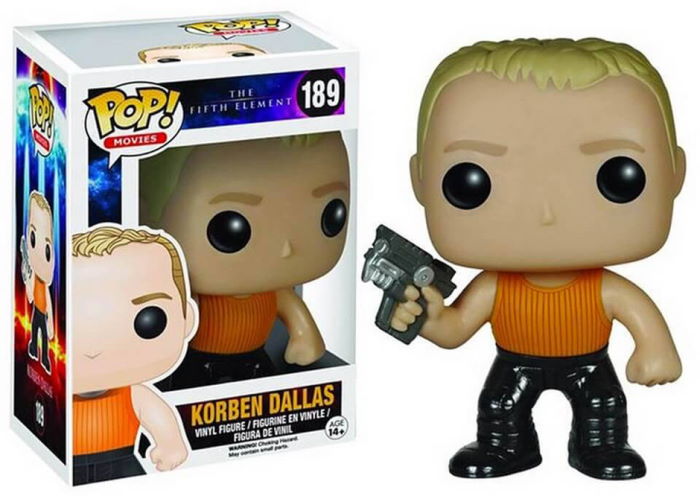 Most of the figures are now vaulted, which has a huge impact on their value.
The Korben Dallas Funko Pop figure above can be found for $60-$70. Even higher in some cases.
This Funko Pop of Leeloo showing her multipass can sell for around £50-£70, but as with every Funko Pop sold on the second hand market condition is everything.
You may pick this figure up for £20 or £30 on online auction sites, but expect some wear and tear. Mainly to the box packaging.
If this doesn't bother you and just just want her out of the box and on your shelf then just treat yourself.