Jacques LeMaire is credited with the invention of the opera glass and the LeMaire Factory of Paris itself is recognised as the creator of many of the finest examples of opera glasses. We take a look at a selection including enamel style, painted style, and mother of pearl style. We also includes a price guide showing a number of examples with their realised prices at auction. (click to read An Introduction to Collecting Antique Opera Glasses).
Enamel style Opera Glasses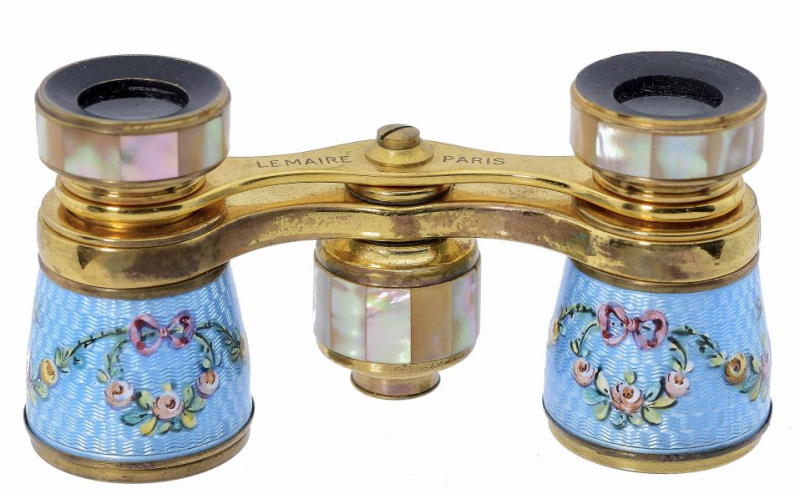 Painted style Opera Glasses
Courting couples are a popular theme on LeMaire pieces.
Mother of Pearl style
Related
An Introduction to Collecting Antique Opera Glasses
Click to view current LeMaire glasses at auction