>

click on images for detail
Charming Tail's designer Dean Griff was one of the signing artists at
the Disney's Days of Christmas shop at Downtown Disney, Florida during
the first few weeks of December.
He was in attendance signing the Charming Tails Event Piece for 2000 'WE
MAKE BEAUTIFUL MUSIC TOGETHER'. He was also signing other Charming Tails
items purchased on the day.

Promotional poster for signing event.
Queue's for the signing line were continuance with some people waiting
over 30 minutes to have their pieces signed.

A signed event piece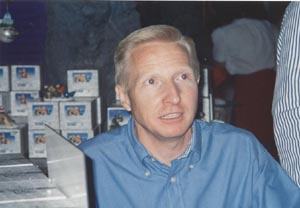 Dean Griff answering questions.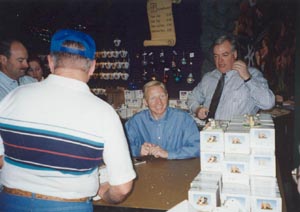 Smiling for the camera.


A Charming Tails display stand.
>

Charming Tails Information Page
---

NOTICE – This site is not affiliated with Charming Tails TM or Fitz and Floyd.
The purpose of these pages is to provide information to collectors of Charming Tails figurines.