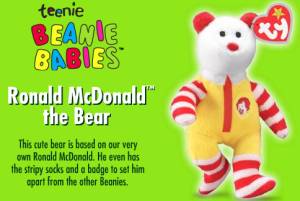 The
latest Happy Meal promotion in the UK includes a set of Teenie
Beanie Babies.
The set includes Ronald McDonald the Bear.
The promotion also includes a set of DC Toys featuring Batman,
Robin, Flash and Superman.
For more details visit the McDonalds
web site.
Visit the WCN Beanie Babies
information pages and message board.