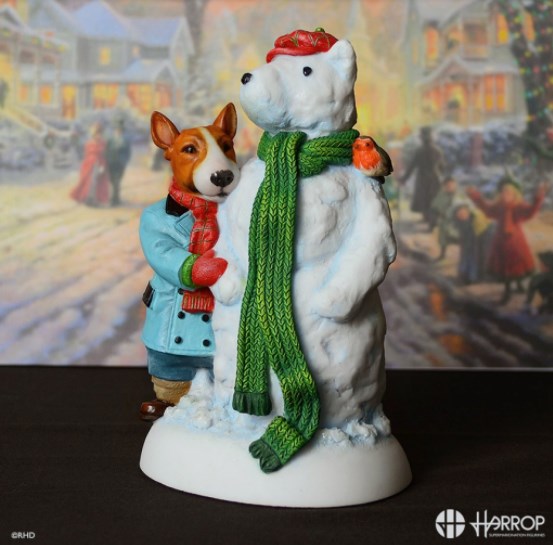 Snow Bullie is the 2017 Doggie People Christmas Edition from Robert Harrop. The edition has a charming Victorian dressed Bull Terrier Puppy building a Doggie Snowman.
What better way to suggest the perfect winter scene than with of course snow and the romanticism of the perfectly crafted snowman or rather in this instance the very best efforts made by our Victorian Bull Terrier Puppy with all of his skilful naivety …. and of course he has not had any help whatsoever from his father and managed placing the head of all by himself …hohoho!
The piece is being produced in a Limited Edition of 150 and is priced at £75.00.
For more details visit https://www.robertharrop.com