Swarovski have announced the release of Ariel The Little Mermaid as the latest addition to the Swarovski Disney Princess collection. Ariel is the sixth Princess in the collection with the first three in the collection Cinderella, Elsa and Belle reaching record prices on the secondary market.
Ariel is another great piece from the Swarovski team and shows her in Mermaid form sitting on a rock. We have received ours already and she does not disappoint. Ariel has lovely colors including her fine red hair and green tail. She will only be available during 2021.
This exceptional Swarovski figurine, crafted entirely in crystal, depicts Princess Ariel from Disney's The Little Mermaid. A brilliant showcase of Swarovski artistry, Ariel sparkles with 323 facets of stunning crystal, from her signature red hair to her green-toned mermaid tail. Sitting on a light grey sea rock, this mermaid princess will enchant Disney fans around the world.
To accompany Ariel, her friends Sebastian the Lobster and Flounder have also been created by Swarovksi.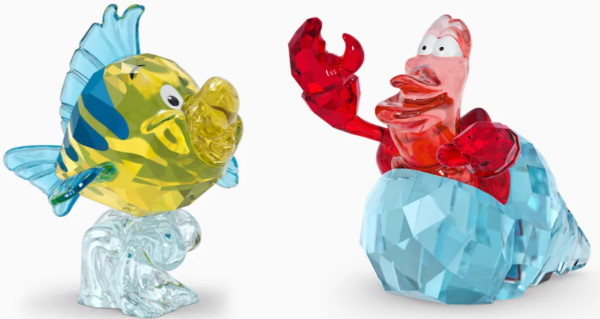 Below are the previous Swarovski Disney Princesses.


For more information visit Swarovski.com.