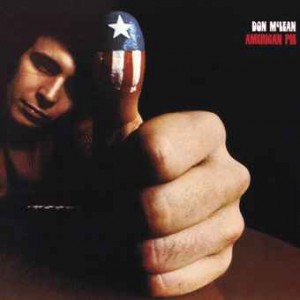 "IT IS AN AMERICAN DREAM. IT IS AN ALLEGORY. AND IT HAS BECOME AN ANTHEM." – Don McLean
The original manuscript of Don McLean's American Pie has sold for $1.2m (£806,000) at Christies in New York on the 7th April.
The lot included the  complete working manuscript for the song "American Pie", with numerous revisions and unpublished deleted sections. [Cold Spring, NY and Philadelphia, PA, 1970-71]. Comprising: 4 pages manuscript in pencil on four sheets of blue paper stock, 11 pages manuscript on 10 sheets in pencil and ink on ruled spiral paper (including one a half sheet), 2 pages manuscript in pencil on two sheets of yellow paper stock, and one page typed manuscript on blue paper (with four lines holograph notes on verso in purple ink and pencil). Together 18 pages of manuscript on 17 sheets, all 4to.