In the 1960s, movie posters were an art form. Studios would commission artists to create beautiful quad posters that would entice audiences into cinemas. While The Man from U.N.C.L.E. movies were not as successful as the television series, they did produce some amazing quad posters. These posters are a beautiful example of the artistry that went into movie marketing in the 60s.  We take a look at the fantastic UK movie quad posters created for The Man from U.N.C.L.E. films from the 1960s.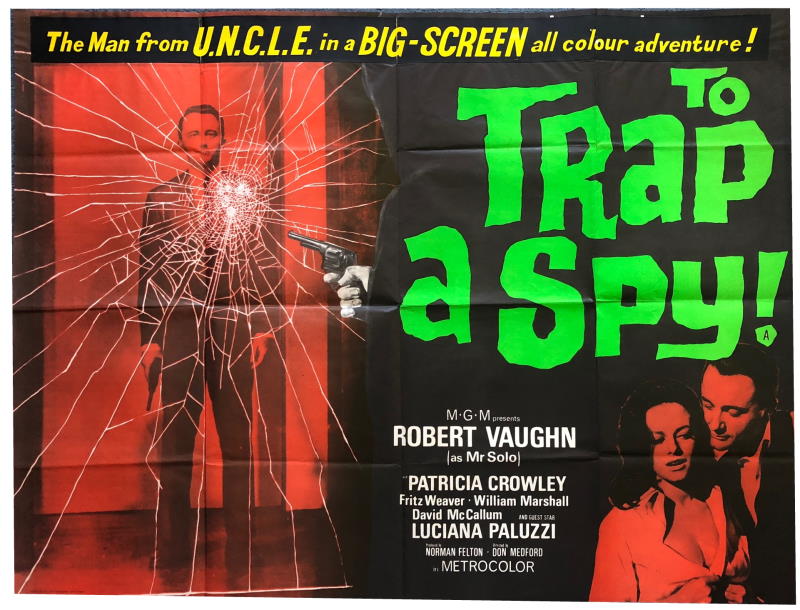 The Man From U.N.C.L.E. films were not originally made as films, but as the show rated so highly in America and the UK, the producers decided to film extra footage initially for two of the first season episodes and release them to cinemas after they had aired on TV.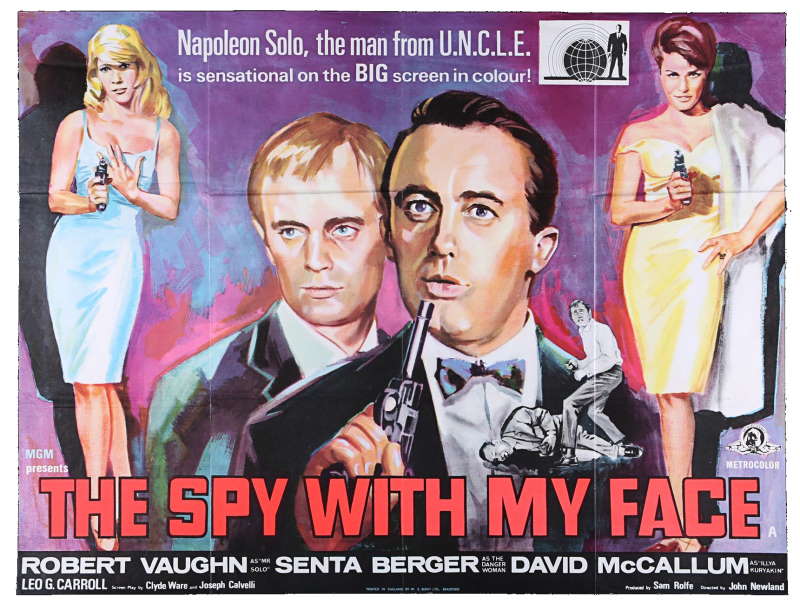 The original The Man from U.N.C.L.E. pilot The Vulcan Affair was renamed To Trap a Spy and the The Double Affair which was renamed as The Spy with My Face. The films were released as double feature and included colour pilot footage, additional footage and additional subplots. The films were first released in Hong Kong in late 1964 and later shown in the U.S. as a double feature in early 1966.
The Man from U.N.C.L.E. IN COLOUR
An added feature to the The Man From UNCLE films  was that were being shown in color, at a time when most people had only black and white TVs. The words "in color" or "BIG screen in colour" featured prominently on the posters for the film releases.
Eight films were released: To Trap a Spy (1964), The Spy with My Face (1965), One Spy Too Many (1966), One of Our Spies Is Missing (1966), The Spy in the Green Hat (1966), The Karate Killers (1967), The Helicopter Spies (1968) and How to Steal the World (1968).
How to Steal the World – the last Man from U.N.C.L.E. film