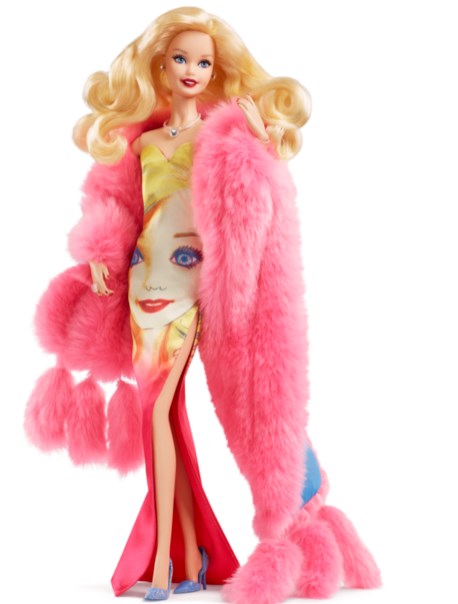 The third Andy Warhol Barbie doll produced in collaboration with The Andy Warhol Foundation is the definitive celebration of Warhol, drawing inspiration from the original Warhol Barbie® portrait created by the artist in 1986. The doll has been designed by and is released on the 24th April.
Her strapless gown features a sweetheart neckline and an overall print of the Warhol Barbie® portrait. The creation continues with accessories including a pink faux fur stole with blue lining, blue pumps accented with glitter inspired by Warhol's "diamond dust" technique of crushed glass on canvas, earrings, necklace, ring and doll stand.
For more details visit The Barbie Collection.