Lladro Winged fantasy Woman Sculpture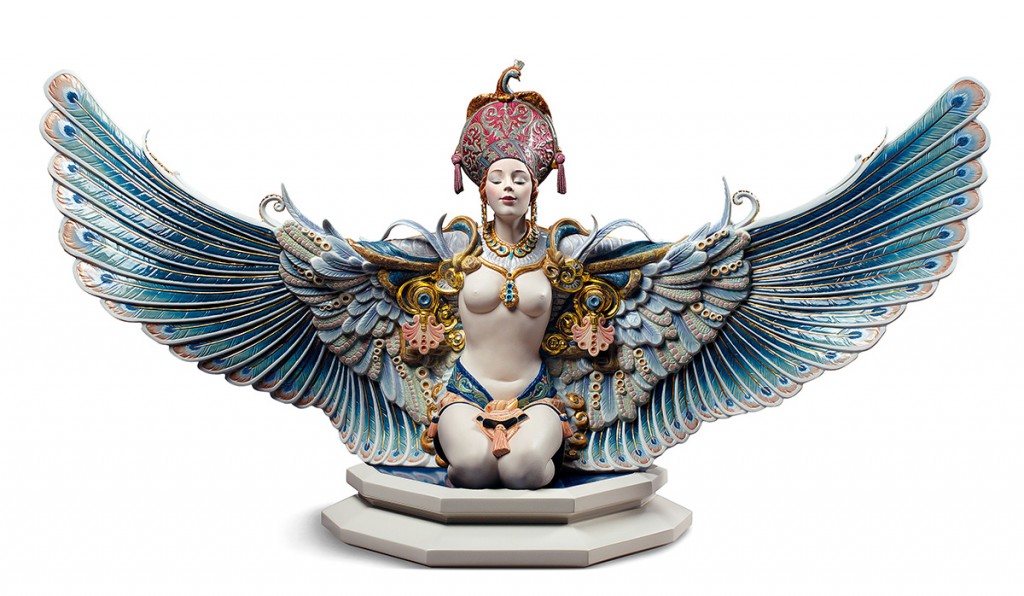 Lladro's stunning new model Winged Fantasy has been sculpted by Francisco Polope. The model is limited to just 250 pieces and has a price of £18,500.
Winged Fantasy is a porcelain sculpture inspired by Greek mythology. The rich jewels and clothing suggest the figure is a goddess. The wings springing from her open arms represent freedom and the movement of dance. The light skin tones are in striking contrast to the colourful clothing. There is an interesting matte finish with high-gloss touches throughout the sculpture, and a mother-of-pearl effect on the necklace. On the wings, glazes in several tones, some with a metallic finish, and gold lustre contribute to the solemnity inspired by the figure and evoke the plumage of a peacock.
For more information visit http://www.lladro.com